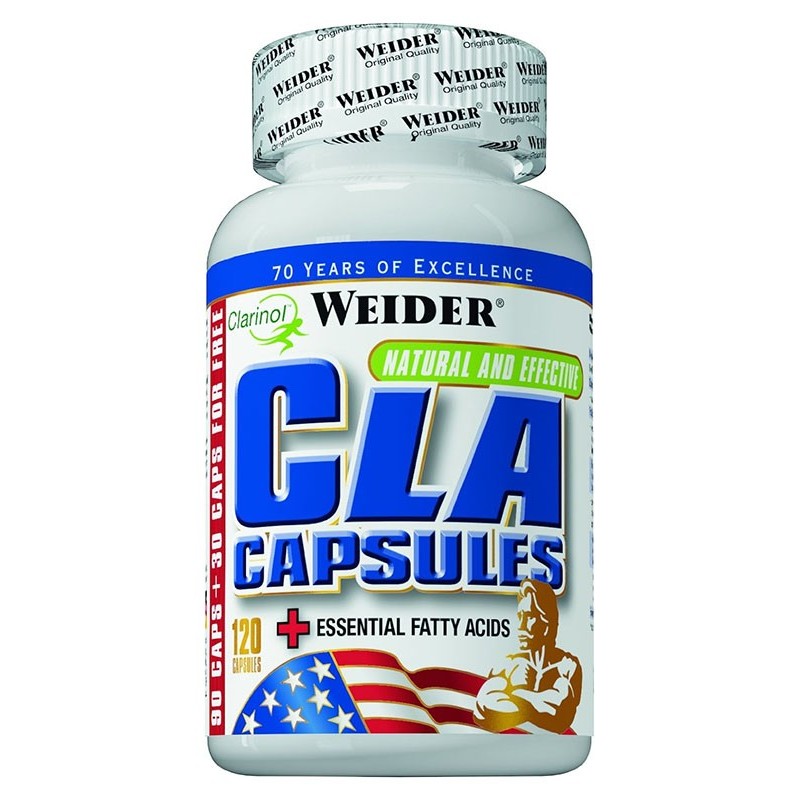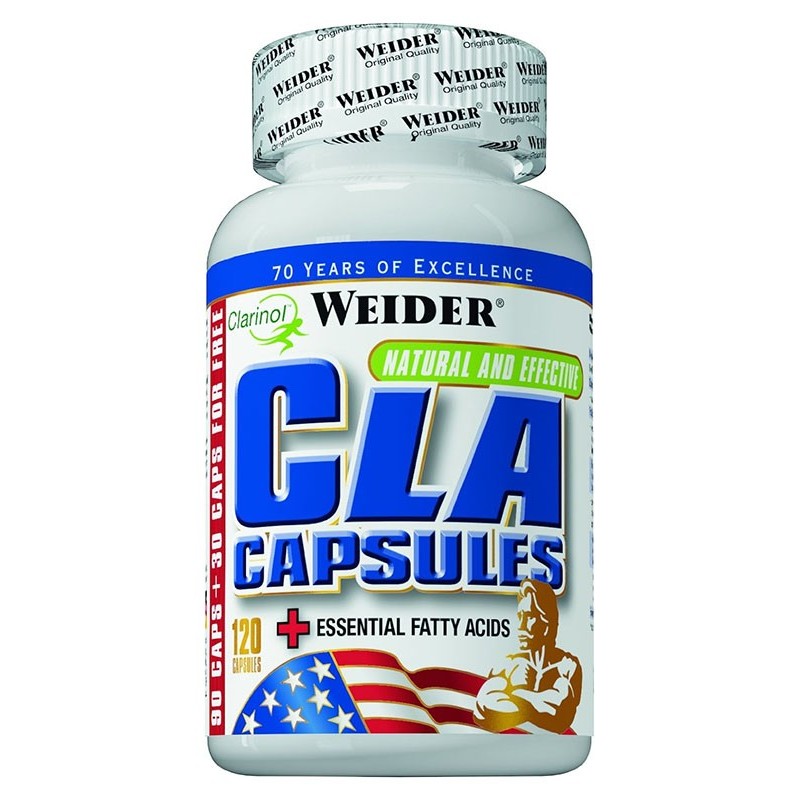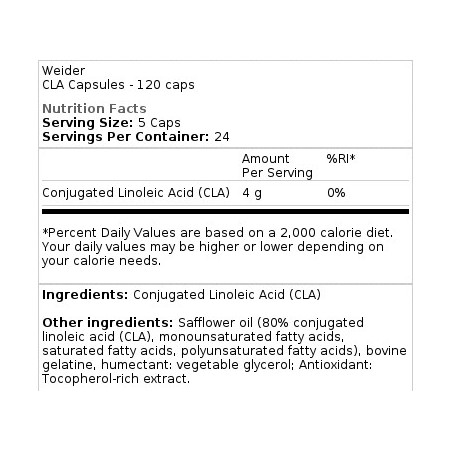 CLA Capsules with essential fatty acids - 120 caps
CLA Weider a quality supplement to help reduce body fat and maintain muscle mass.
With a fantastic quality-price ratio, your CLA capsules will be delivered in a package of 120 capsules.
Weider Nutrition CLA Capsules is a quality product. CLA stands for conjugated linoleic acid, a group of fatty acids that are responsible for the transport of fatty acids to the mitochondria (cell energy sources).
If CLA capsules are taken regularly in combination with a balanced diet and exercise, this can lead to a reduction in body fat and an increase in muscle mass.
Characteristics:
- For wellness,
- Can reduce body fat,
- For maintaining muscle mass during dieting,
- Can increase non-fat body dimensions.
Directions for use: take 5 capsules per day.
3 other products in the same category: