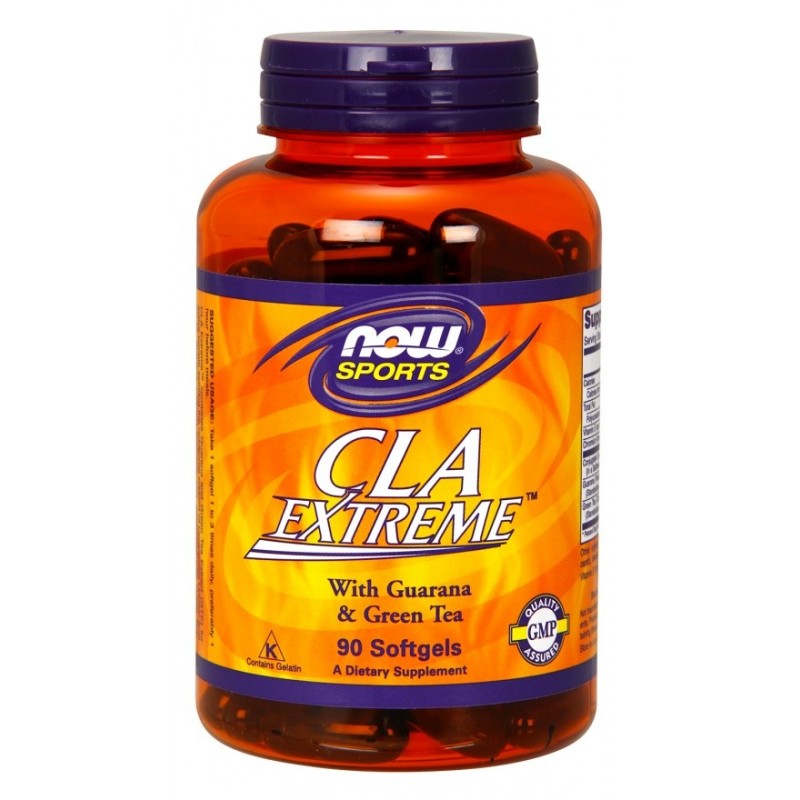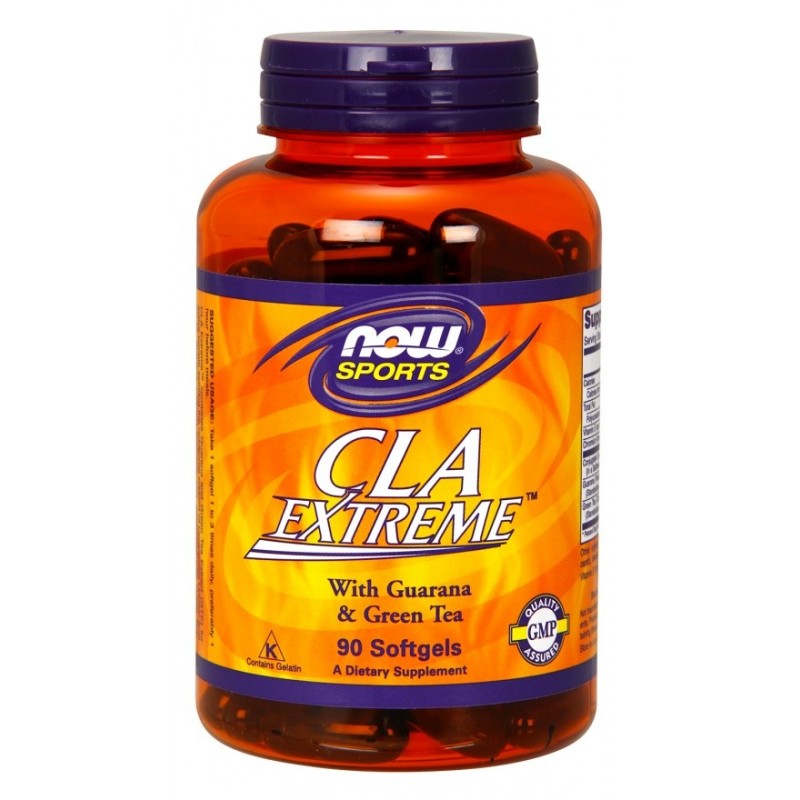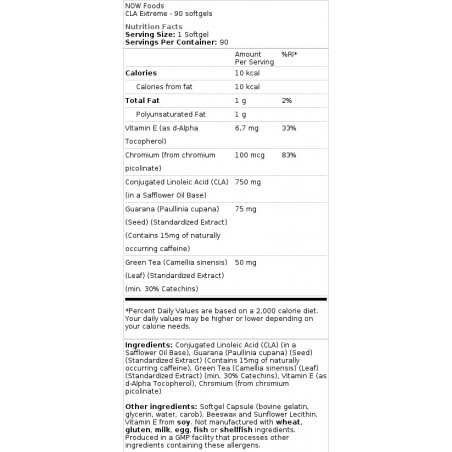 CLA Extreme - 90 softgels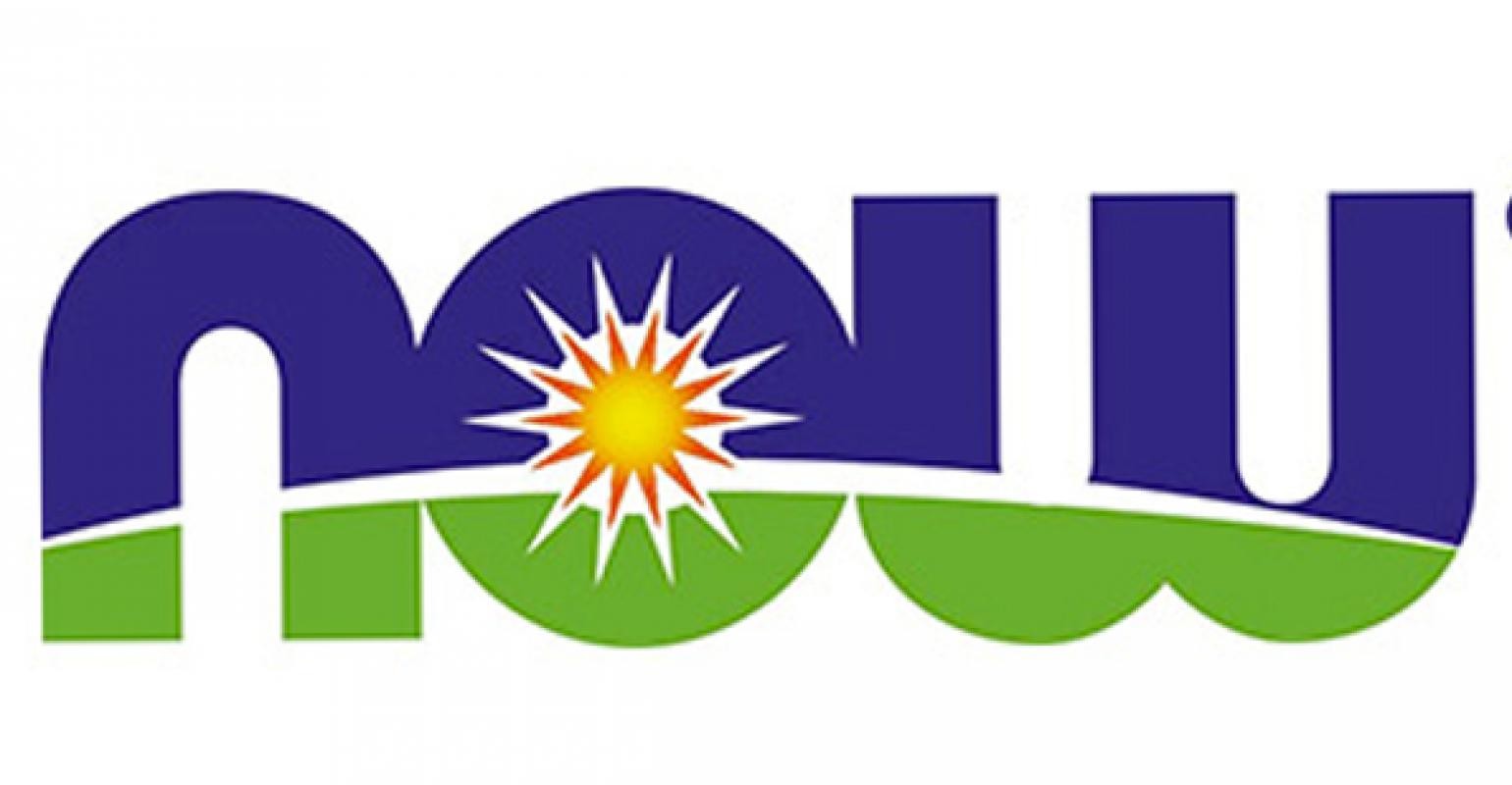 CLA enriched with green tea and guarana for a higher fat metabolism.
CLA with Guarana and Green Tea
CLA xtreme combines guarana and green tea extract (GTE) for active people who want the nutritional support of conjugated linoleic acid (CLA). Guarana promotes alertness and, when combined with green tea, can increase daily energy expenditure.
TEG provides many bioactive compounds, including polyphenols and catechins that help defend against oxidative stress.
When used as directed, CLA Extreme helps support healthy fat metabolism and energy production, especially when used with an exercise program and healthy diet.
Usage: Take 1 capsule 1 to 3 times daily with meals.
3 other products in the same category: